In January, we made some goals. The overall goal was to pursue getting to 100% by the end of June. At that time, it seemed like a pipe dream. We made the goal but in the backs of our minds we didn't see or understand how that could ever be possible. Since January, momentum has been building and God has been providing in ways that we could have never imagined.
I am a very visual person so I decided to view this progress in a nerdy chart: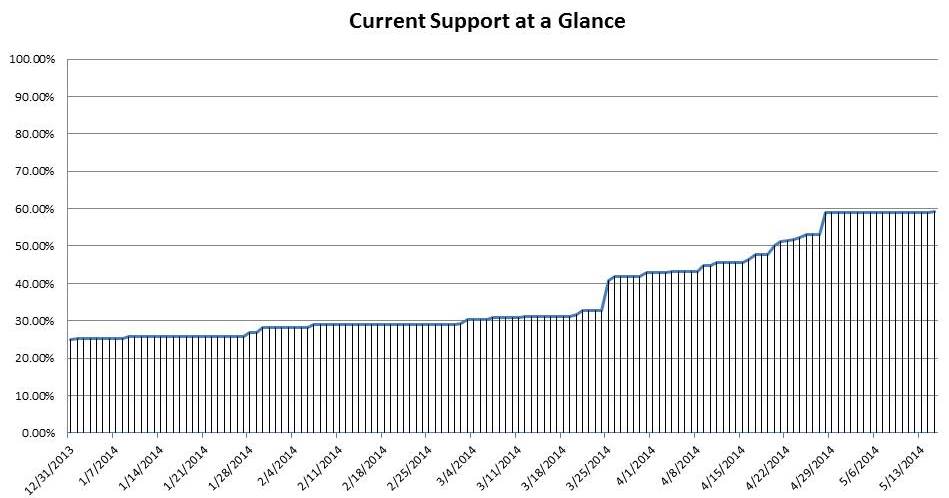 Where does this leave us? Well, let me show you. With the current trend, we would still love to be at 100% by the end of June and this is what we will continue to strive for.
What does this mean? It means that we press on. We strive to fervently reach our goals. We work harder than we have in the past. We pick up the pace anticipating to sprint to the finish line. We are not sure if we will reach these goals but we will try our best to be faithful to give it everything we have while resting in God's perfect provision and timing.
How can you help?
PRAY for others! We will be reaching out to many people. Those we have had conversations with in the past and some who may be hearing for the first time the calling God has on us.
PRAY for timing! As summer is approaching quickly, many families go "off the grid" for the summer. Please pray that this hurdle will be minimal and that we will effectively be able to communicate and receive responses from people.
PRAY for us! We can do nothing without Christ behind us and before us. May we be diligent in striving for our goals while resting fully in His sovereignty.
So, is this possible? In our own strength, absolutely NOT! But God does incredible things and He is able. We don't know where we will be at the end of June but we are going to give it all we have. So join with us and pray that the Lord will provide and to Him we will give glory and honor and praise!
-Ange