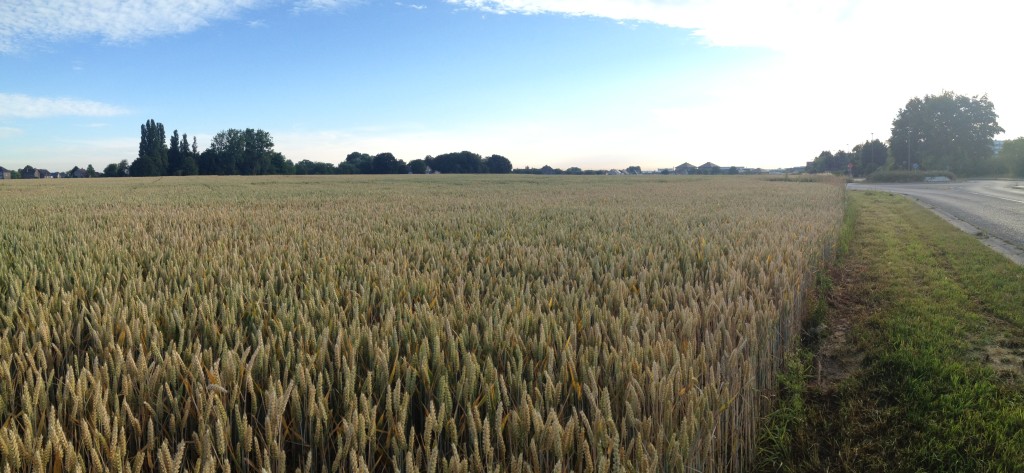 We have completed our first week at our final training here in Brussels, Belgium and we are expectant for the rest of the month. This final training is called CCMI (Cross-Cultural Ministry Internship) where we will learn in both a classroom setting and from working with some local ministries here in Belgium. There are a total of 9 families attending this training plus MTW staff and interns who are helping with the all the children.
Ross and I are staying in a hotel about 20 minutes away from the center where our training is held. One of the things we have noticed about Belgium is that they know how to use the space they have. We are in a huge city yet right behind our hotel is a wheat field. It is absolutely beautiful as the sun glistens off of the stalks. This field is such a reminder of the words Christ spoke.
"And he said to them, "The harvest is plentiful, but the laborers are few. Therefore pray earnestly to the Lord of the harvest to send out laborers into his harvest." – Luke 10: 2 (ESV)
The laborers are few. Even in the day of Christ this was true and is still true today. THEREFORE pray earnestly to send the laborers out!
As our time here has just begun, we desire to be in Colombia even more to use the things we are learning here every day. We are ready to labor for the sake of Christ in Colombia but are still waiting to be sent out. Please continue to pray for us as we experience the gospel daily and that we would be a sponge and soak up as much knowledge as we can during this intensive month of hands on training.
We are so grateful for those of you who stand strongly behind us in prayer.  Please pray earnestly that Ross and I, and others like us will be sent out!
-Ange